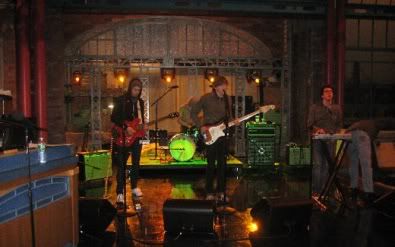 so i got the chance to see tokyo police club a couple of weeks ago, and i did a review for the show. this is my first show review, so bare with me. more of these to come for anybody who actually reads them, haha.
read the review here.
tokyo police club on myspace.
also, here's the new video for 'tesselate,' a hot jam off of their new album elephant shell, which drops soon enough.
-grizzly police club