i love this band. they have yet to release a bad album. this is their criminally underrated 2003 release, ribbons and sugar. this record is pure balls. there isn't a single chorus on this album, yet nick newsham and co. find a way to craft brilliant and catchy pop/math/rock/punk/what the fuck ever songs.
if you haven't heard this album, do yourself a favor and clear 29 minutes and 4 seconds to listen to it.
i really wish they would get off of their hiatus already. this won't be the last post about this band, either.
gatsbys american dream on myspace
.
download ribbons and sugar: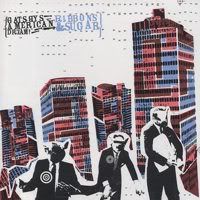 - grizzlys american dream