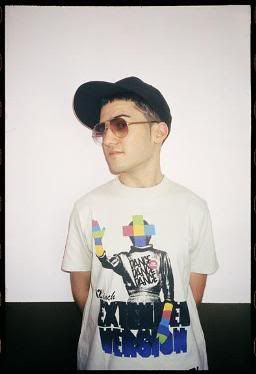 a-trak has been coming up in 2007. he's been working with some big names, has his own record label,
fool's gold records,
home to kid sister and the cool kids, and above anything else, he's kanye west's touring dj. talk about a fucking resume. anyway, here is a remix of ye's
stronger
, clipse's
wamp wamp
, and his own track, knucklehead. enjoy.
a-trak on myspace.
download:
kanye west - stronger (a-trak remix)
a-trak - wampercycle (remix of clipse's wamp wamp)
a-trak - knucklehead
-rosheezy