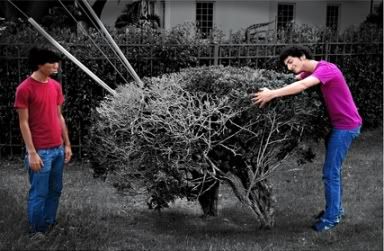 so....i'm sure everyone's heard soulja boy (tell em')'s excellent party anthem, crank dat. these two dudes out of miami did their own hardcore/shitty screamo version of the track, and called it "crank dat cavalry boy." i'm not trying to say that this song is at all amazing, but the ridiculousness of the song needs to be shared with the world.
if anything, one can appreciate the breakdown, and i think we can all agree that the best one liner to come out of mainstream hip hop was "superman that ho."
i set my friends on fire on myspace.
download:
i set my friends on fire - crank dat cavalry boy
-crank dat grizzly boy