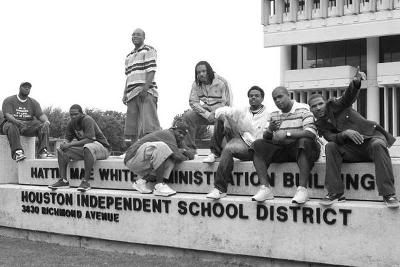 ok, a bit of a strange post. i was watchin' a questlove video blog the other day, and he happened to drop this little group's name. h.i.s.d., short for HUESTON (houston?) INDEPENDENT SPIT DISTRICT.
sidebar: worst. group. name. ever.
anyway, this group's out of my hometown, and it's a collective of twelve emcees who are trying to get their shit poppin. aside from their terrible, terrible name, these dudes really have something going on. i knew that questlove droppin their names couldn't have been a mistake, so i took it upon myself to check it out, and was not disappointed.
anyway, please hit up okayplayer for a download of their mixtape and see what's up. i'm just glad michael 5000 watts and swishahouse isn't the only houston dent in hip-hop.
h.i.s.d. on myspace
download:
-grizzly