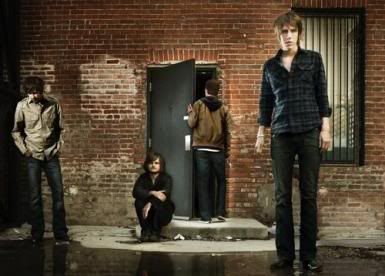 this ep was recorded post-travis bryant (letter twelve/terminal) joining the band. i haven't really heard any of this bands music prior to bryants joining, but this is a very good, chilling 3-song ep put out by equal vision.
also notable is this band has recently undergone a name change, and are now known as
alive in wild paint,
which in my opinion, is a much better band name.
they'll be putting out a full length in '08, so be on the lookout for these guys.
alive in wild paint on myspace.
download goodbyetomorrow ep:
-grizzly in wild paint