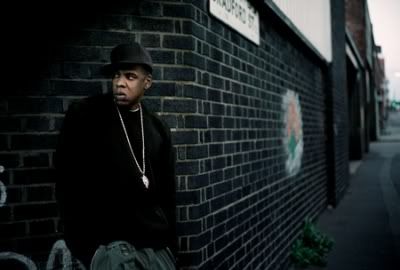 so like any other sunday, i was relaxing at home, watching a shit load of television. i was going through the guide and noticed an episode of vh1 storytellers on the MHD channel, and it was none other than hov.
this was recently taped (research says october 24th), only a few weeks before the release of his new album,
american gangster.
storytellers is a show where the artist lets you inside of the creative process behind some of their songs, and this particular episode was dope because hova gives you an introspective look into his past as a drug dealer and a hustler and the relation of the movie/album to his own life.
he played 8 songs, backed by a band of around 10 people, aptly called "the roc boys." this was one of the best hours of television i've seen in a while.
vh1 has kindly uploaded the entire set to their site, so check that out here.

my only complaint is the lack of "success," "no hook," and "ignorant shit," which are three of my favorite tracks off of the album. beggars can't be choosers though.
-grizzly