so we've posted about
tokyo police club
before, so feel free to read up and check out a lesson in crime there.
tpc recently signed to saddle creek records and put out an online/digital ep called "smith." most of these songs were available in some form over the internet, but i guess this is just a formal (somewhat) release.
tokyo police club on myspace.
download smith ep: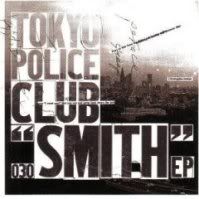 -tokyo grizzly club