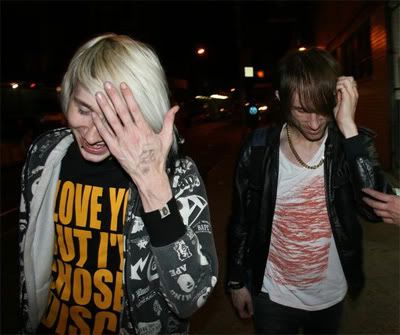 lies in disguise is made up of electro dj's blake miller (from moving units) and le castle vania (who if we haven't posted about yet, we will soon). they're teaming up to bring some heat to the dance floor. and they do it well. they've only got one track out so far (a remix of party shank's "penis vs vagina", but it's definitely a banger. watch out for this project in '08 as they've got original tracks coming out soon. they're on the move.
lies in disguise on myspace
.
party shank - penis vs vagina (lies in disguise remix)
.
- panda