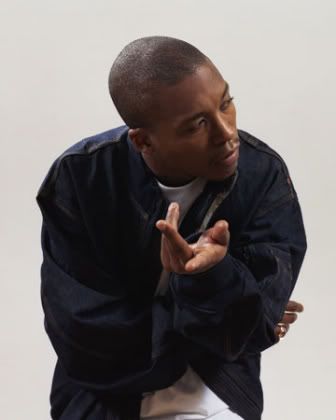 this is merely a hype post for one of our favorite emcees, lupe fiasco. hopefully this time around, with the release of sophomore album
the cool,
lupe finds that fresh spot he's reserved in the hip-hop game.
the bears at weworemasks are huge fans of lupe and urge you to check out his new record.
i recently did an album review of
the cool,
which can be read
here.
(hey, if jerome can plug his band, i can plug my press!!)
i'm positive this will be another mainstream hip-hop release that flies over people's heads, but that's their loss.
the cool follows a concept of a fatherless boy, raised by two parents. one is the streets, and one is the game. lupe talked about the concept in another interview, but i'll post a healthy excerpt for you here.
I expand on the story, I introduce two other characters, the Game and the Streets. The Streets is a female. She's like the action personification of the streets, the street life, the call of the streets. The Game is the same way. The Game is the personification of the game. The pimp's game, the hustler's game, the con man's game, whatever.

Then they've got supernatural characteristics. Like the Cool, his right hand is rotted away. The only thing that rotted away was his right hand (as is shown in his video "Superstar"). It represents the rotting away of his righteousness, of his good. And the Streets and the Cool kind of have a love affair going on. So she's represented by this locket. And the locket has a key and it's on fire. And as a gift to the Cool on his rise to fame, she gave him the key. And the key represents the key to the Streets. So she wears a locket around her neck at all times.

And the way the story goes, she has given that key to tons of people throughout time. Al Capone, Alexander the Great, whatever. She's giving them the key to the Streets. Fame and fortune-- but also the prices. The Game, he's represented by a stripped-down skull, a skull with dice in his eyes and smoke coming out of his mouth. The billowing smoke is actually crack smoke. It's not a full concept album; it's more spread over like five [tracks], really abstractly.[3]
music video for "dumb it down," the first street single off of the new album:
album review:
READ.
READ.
READ.
buy the cool: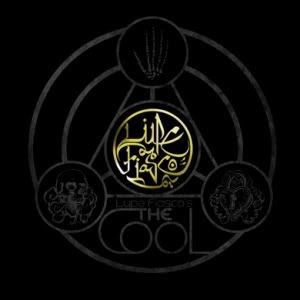 amazon.
best buy.
it's only 10 bucks. no excuse.
-grizzly