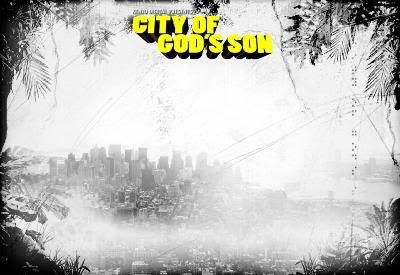 just stumbled across this. i'm listening to it now, and it is unbelievable. one of the most brilliant and seamless projects i've heard in quite some time. i'll let those behind the project, kenzo digital (with the help of many) explain it:

"City of Gods Son is an experimental hip-hop opera starring Nas, Jay Z, Ghostface, Biggie Smalls, Raekwon, Samuel Jackson, Delroy Lindo, and Laurence Fishburne. It is a crime drama/coming of age tale of three fictitious characters growing up in a crime ridden mythical city in a jungle. This project explores the icon of the gangster in modern media, and weaves musical history and gangster film history into an operatic music based story of brotherhood and survival. An homage to 90s New York hip-hop, City of Gods Son is the redefinition of the remix. Featuring legendary soul singer Joe Bataan. A sound film/hip hop opera by Kenzo Digital."

so head over to
the official website
and download the entire opera and read all the information these guys have put together. i can't wait to sit down with this.
see the trailer:
-city of grizzly's son
p.s. "it is recommended that you listen to this at night, uninterrupted and on headphones."