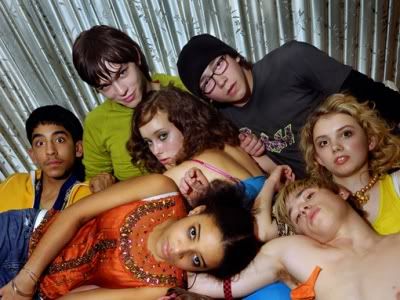 so jerome watches about 6 show total it seems, so whenever he starts raving about one, i end up watching it. considering i watch about 100 tv shows, it's usually no problem to add another. i just wrapped up season one of skins, and what jerome said about it is pretty much dead on. it's the UK's answer to the OC, only it's believable and has a lot more debauchery and drug-use.
watch episodes of skins
here.
(IE is required)
download:
*download is courtesy of
popjuice.
-grizzly