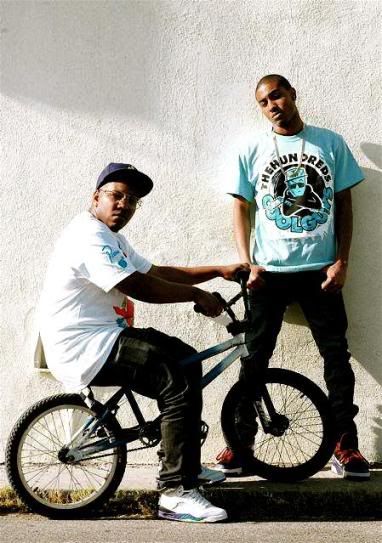 all i have to say is that it's about time we post about the cool kids. they've been coming up hard (that's what she said) in 2007, and i cannot stop listening to these dudes. most people compare them to the beastie boys, which alright, fair enough. but i never liked the beastie boys, and i don't agree.
anyway, this EP is full of hooks and punchlines, and a whole lot of old-school hip-hop, with the sass and stylings of n.e.r.d., so be sure to check this shit out for namedropping purposes.
they're bringing '88 back.
the cool kids on myspace.
download totally flossed out:
here's their video for black mags:
and as a bonus:
the cool kids - flossin'
-grizzly