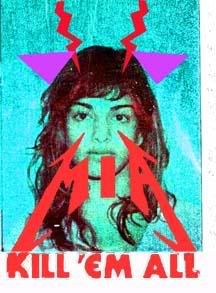 i was never a fan of m.i.a., but her 2007 album, kala caught me totally off guard. she put out a solid album full of bangers and ridiculousness that you couldn't help bob your head and sing along to. these are three bonus tracks found on the japanese release of kala.
tracklisting:
1. far far
2. big branch
3. what i got
m.i.a. on myspace (take your seizure/anxiety pills before hitting it up, though.)
download:
note: this is not the full album, just the three bonus tracks.
-grizzly