i never really thoroughly enjoyed many hardcore releases from bands like this until i heard this album. whatever genre you wanna label it as is over saturated with clones and clones of the same shit. but the first time i heard this album, i threw myself down a flight of stairs and punched several children. disgusting riffs, an incredible drummer, the most guttural vocals and one of the best one-liners mold together to form 'pass the flask.'
let's set our hearts at self-destruct.
the bled on myspace.
download: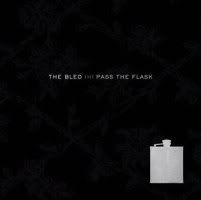 -grizzly