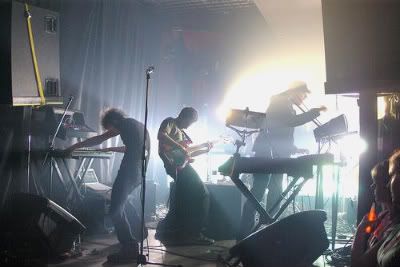 these guys are definitely an exciting up and coming act. the buzz has been building around them for a while now, and they're definitely living up to it. i love the fact that they put just as much effort into the visual aspect of their sound as they do their music. i keep hearing amazing things about their live show, but that couldn't get me to go see them this past week. i mean, i would have had to see the white tie affair, the medic droid, and kill hannah. not to mention the 16 year old scenesters that would have been in full effect. bad music + bad people = no thanks. i'll wait till they're on a good tour.
anyway, if you haven't jumped on the bandwagon by now, download this ep and prepare to start grinding on whatever is closest to you.
innerpartysystem on myspace
.
watch their video for "don't stop":
download the download ep:
- innerpandasystem