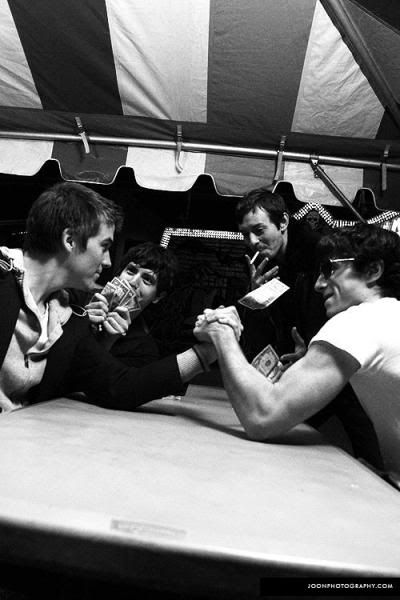 great group of dudes from my hometown. caught them play at UH last night, which was cool since i haven't seen them since they were called 1977. they play a good mix of pop/folk/rock with electronic elements infused throughout to get your jollies going. for some reason they've always reminded me of limbeck with electronics.
do yourself and check this EP out. shit is gold. one of the few houston bands that are worth your time.
BE FRIENDS WITH THE AMERICAN MASQUERADE OR DIE.
download unveiled EP:
-the grizzly masquerade