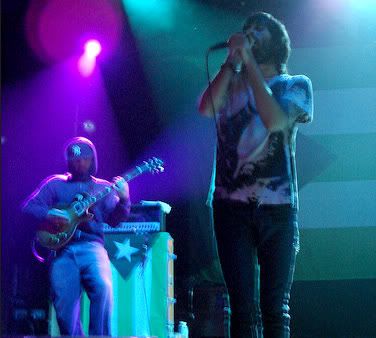 daaaaaaaaaaamn. another glassjaw post. this is somewhat rare and was always a pain in the ass to find. it's the itunes EP they called 'el mark' somewhat soon after worship and tribute released. these dudes will probably never release a bad song, and after starting this ep with "who the fuck wants to live forever?," who could think otherwise?
also included is the absolute definition of a gem, convectuoso, a song known to have been booted off of worship and tribute (and by far the only thing that is wrong with it) because roadrunner records are a bunch of twats.
enjoy.
glassjaw on the web.
download:
glassjaw - el mark EP
glassjaw - convectuoso