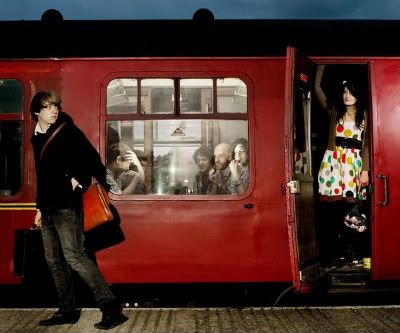 does anyone remember laughter?
does anyone remember love?
the all new adventures of us (or tanaou as they're commonly known) are easily one of the most exciting bands i've come across in a long time. the british seven piece play an anthemic, extremely well written brand of indie-pop that's both enthralling and exciting. top it off with captivating male/female vocals, and you've got something quite epic.
they've got a new lp coming out in october called
best loved goodnight tales
, which is an addicting collection of songs. it's really amazing hearing an album that flows as well as this one does, each song like a chapter in a novel you read from cover to cover in one go. download these two tracks from their upcoming full length, and add them on
myspace
, so you can join me in singing "i told you so!" when the rest of the world joins the adventure.
tanaou on myspace
.
download
the wide eyed led us home
.
download
the art of the high five
.
- the all new adventures of panda