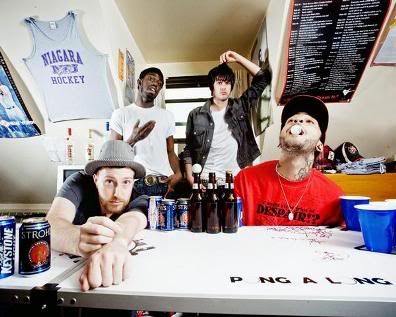 anyone doubting the quilt is crazy. i can speak for jerome when i say that both me and him feel like the only ones diggin' on the new gym class, mainly because we like our hip-hop big and shining. travis takes a lot of shit, but goes in strong on this track. wayne's an unnecessary feature, and his 2 bars really didn't need to be on the track, but gym class probably doesn't mind. also, cool and dre have really put out some incredible beats this year. more people need to work with them.
"tell em i can't rap, tell em' i dumb it down, and tell em' not to buy tickets whenever my band's in town."
and will this fucking album leak already?
gym class heroes - don't tell me it's over
-grizzly