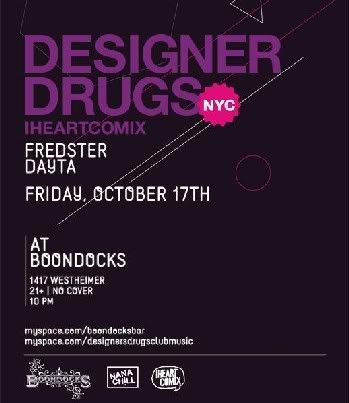 for those of you who are currently located in houston, hit up boondocks for one of the better parties to hit this town in a while. designer drugs will be spinning tonight and bringing nothing but heaters to shake to. 10PM/no cover.
designer drugs on myspace.
download (right click, save as):
hail social - heaven (dd remix)
fake shark real zombie - designer drugs (dd remix)
iamx - spit it out (dd remix)
mariah carey - i'll be lovin' you (dd remix) - REAL TALK!
-designer grizzlies