pollen were one of the last truly talented bands to release an album through fueled by ramen (and contrary to most fueled by ramen bands, there's a huge lack of photographs of them on the interweb). sounding like texas is the reason, gameface, jimmy eat world, and the descendants started an all star power pop group, pollen released four albums before disbanding in 2000. fans of newer-school bands like the get up kids and hot rod circuit would also certainly be into this. huge guitar riffs, insanely catchy choruses, and an intricate rhythm section to boot.
drummer/principal songwriter/lyricist bob hoag has gone on to record some of your favorite bands (including little compass, dear and the headlights, the format, the bled, and the first band i ever sang for.. heist at hand) at his flying blanket studios in arizona. he was also recruited as keyboardist/pianist for the ataris on their last album/tour.
flying blanket studios
.
fan run pollen myspace
.
download chip: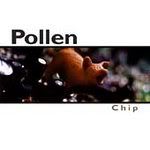 download peach tree: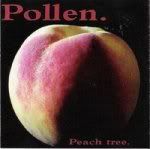 - panda