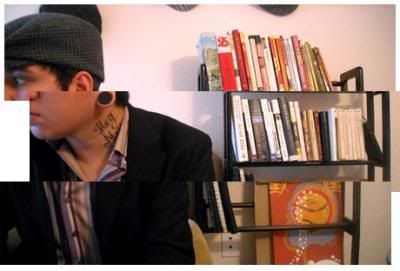 first off, i am way too bored at work. hence why this is even a real post. on topic of discussing jerome's laziness, we came to the conclusion that he is permanently on indefinite hiatus. to prove he is even more lazy than previously thought, I WROTE THIS FOR HIM:


hiatus (2008-2011)

yo i'm on a permanent indefinite hiatus, and may or may not post 30 more times in the next year.

-jerome

p.s. most of my updates will be about the clothes i've bought or the tattoos i've gotten.


in a brief interview (in between his meth binges at
work
)with the panda, he did mention this to the devout weworemasks readers:

''i, panda, do panadly swear to update the blog at least 3 times a week for the rest of the year. if i fail to do so, i will listen to the bc-13 album and claim it as my AOTY.''

-jerome mendoza

you heard it here first, folks. enjoy your halloween.
-grizzly, on behalf of panda.