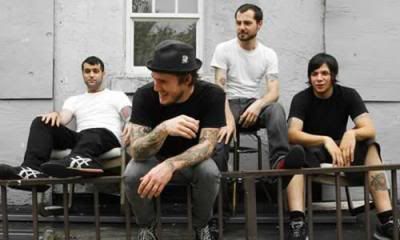 these jersey boys are one of the biggest surprises of the year for me. i'm not typically into this sort of thing, but the gaslight anthem have perfected the songwriting craft. everything i've heard from these guys is top shelf. i also caught them open up for alkaline trio and thrice a few weeks back, and it ruled as well.
the 59' sound
will more than likely be pretty high up on many (including myself) people's year-end lists. but for now, enjoy this ep, which is a little ditty they released earlier this year.
sorry to anyone who told me to check these guys out at any point this year, because i probably ignored you.
the gaslight anthem on myspace.
download:
-the grizzly anthem