i love this album. john balicanta really has a knack for writing solid as fuck dance/pop songs (not to mention some fresh
tattoos
). something like a hybrid of nightmare of you and hot hot heat (with influence from acts like the cure, morrissey, and the jam shining throughout), the band turn
liars
into songs you can grind to, as well as songs for any late night drinking-your-sorrows-away session.
lola ray signed to benji and joel maddens' (ew) DC flag label and released their debut album in 2004, but are now free agents and hard at work on their follow up to
liars
(their second album). give this one a shot, i promise you'll have these anthems in your head for days.
lola ray on myspace
.
download liars: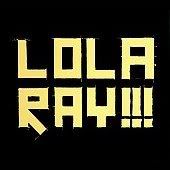 - panda ray