if you are a fan of hip-hop, and you haven't heard this record, then we probably hate you.
there are three reasons why you should love this record:
1. mos def.
2. talib kweli.
3. mos def + talib kweli.
this is one of the most brilliant albums of all time in any genre. two of the most ridiculously underrated emcee's working with each other on what most people would consider a classic. both jerome and i are huge fans of this record, and there is no reason why you shouldn't be either.
mos def
and
talib kweli
are
black star
.
download black star: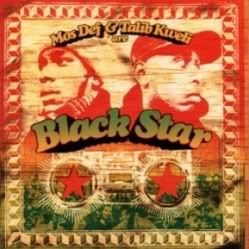 - roshan