i'm kicking things off with an artist feature. jason sho green is an illustrator/artist from seattle. i stumbled upon his work a couple of years back when i saw some valentine's day cards he had put together. he does everything.. web design, illustration, graphic design, painting, and more recently, 3-D work. his work with texture and layers has been a big influence on the shitty stuff i pass off as graphic design. some samples: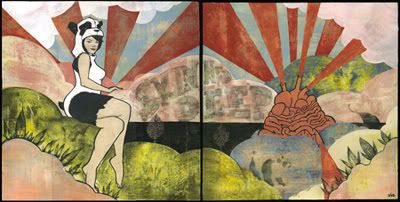 for more of jason's work, check out:
you, yes, you
.
jason's doodles and dribble
.
- jerome