what happens when three scottish producers get together to make an album? apparently you get an album full of heavy synth lines, dirty electronic beats, and the finest blend of massive attack, placebo, and muse.. the way it seems only the UK can bring it. if this isn't enough to convince you.. the band can do it in only thirty seconds:
get on it.
official union of knives website
.
union of knives on myspace
.
download violence and birdsong: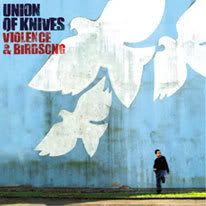 - panda's back.. tell a friend.