no one saw it coming. and then on october 1st, radiohead changed the face of music as we know it.
to the joy of their fans and the shock of the industry, radiohead announced that their new album was complete and would be out on october 10th (a nine day turn around) in drm-free download format. and YOU get to pick the price. not only that, but they announced a pre-order for a box set that includes an amazing amount of bonus material to accompany the album. all of this done without a record label.
i just finished my first listen, and in typical fashion, they've made a stunning album. diverse, yet cohesive.. grand and intricate in design, simplistic in approach. please show your support for this band and buy this album. they deserve it for not only challenging the entire music industry, but for delivering an album that will only affirm their status as one of the most pioneering acts in music.
download in rainbows: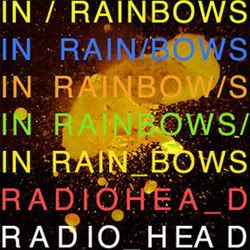 - panda