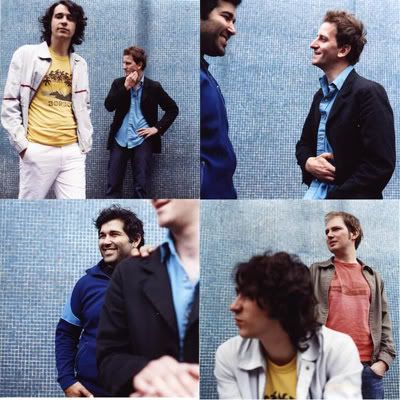 do you need a soundtrack to a night out with your friends? do you need something to get your girl or guy in the mood? did you play out your justin timberlake cd? are you too indie for the maroon 5?
the answer to all these questions is tahiti 80 (pronounced like "tea 80"). this french outfit bring the soul to their brand of indie/synth pop. citing everyone from outkast to new order to curtis mayfield as inspirations for their latest album,
fosbury
, these guys put together an album of 14 pop tracks with the funkiest of swaggers. get your boy or girl, some friends, some drinks.. and get down.
official website
.
tahiti 80 on myspace
.
download fosbury:
- pander
(p.s. how dope is the panda on the album cover? quite dope indeed.)