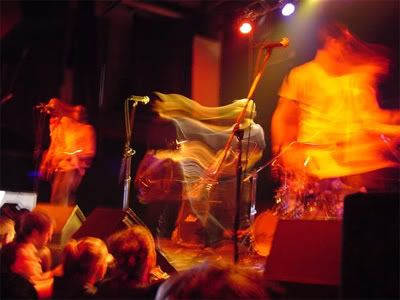 from helping pioneer the long island post hardcore sound, to creating an album full of genre defying hip hop/soul influenced indie rock.. the stryder were quite the innovators during their time. almost completely overlooked in their time, they released two full lenghts and two ep's before calling it quits. if you remember, i made a
post
about their former lead singer peter toh. former drummer (on masquerade) and guitar player/vocalist (on jungle city) scottie reddix has also gone on to solo greatness, with his soulful project cassonova brown. drummer (on jungle city) durijah lang has gone on to drum in many amazing long island bands, including his current projects saves the day and glassjaw. you seriously won't be disappointed if you download these (especially if you're a drummer.. both albums.. wow). do yourself a favor.
the stryder on myspace
.
cassonova brown on myspace
.
peter toh on myspace
.
download masquerade in the key of crime (2000):
download jungle city twitch (2002):
- paaaaaanda