in this empty room, i will live with my mistakes.
hold this straw untill it's gold.. it will or i will break.
this is music at it's most urgent, raw, and sincere. i stumbled upon this album after noticing the artwork (which is incredible) at waterloo records in austin in 2002. this album went highly overlooked, as did the ghost's second album, leading the band to eventually call it quits. vocalist/songwriter brian moss is now fronting a new project called hanalei, which you can check out
here
. musically, the ghost set themselves apart from the contemporaries of their time by capturing an intensity on record usually only found in live shows. this album will have you drawing comparisons to bands like these arms are snakes, at the drive in, braid, and early alkaline trio. loud.. quiet.. slow.. fast.. this album will keep you guessing and have you exorcising your demons.
the ghost on myspace
.
lyrics to this is a hospital
(they're incredible and should be read while listening).
download this is a hospital: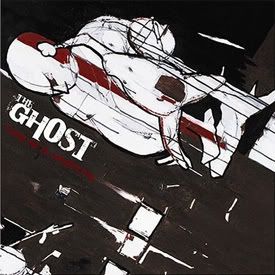 - panda